The Partners of Honey & Blanckenberg are pleased to announce the admission of Gloria Tinotenda Nyamayi, Emma Kate Drury, and Lorraine Takaendesa as Partners of the firm with effect from 1 July 2017.
---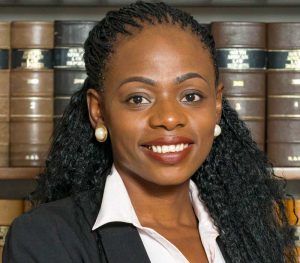 Gloria is a Partner in the Litigation & General Work Department. She holds an LLB degree from Rhodes University, South Africa and an LLM degree in Human Rights from City University, London. Gloria is also a qualified Solicitor in England and Wales.
Gloria commenced her legal career in 2006. She has worked as a United Kingdom Immigration Solicitor in Manchester in the United Kingdom and joined Honey & Blanckenberg in 2011.
Her areas of practice include criminal litigation , commercial law, family law, landlord and tenant law, labour law, immigration law (United Kingdom and Zimbabwe) and general work.
---
Emma is a Partner in the Corporate and Commercial Department at Honey & Blanckenberg. She holds BA and LLB degrees from Rhodes University, South Africa.
Emma commenced her legal career as an intern with Gollop & Blank Legal Practitioners where she was involved in legal research regarding potential cases in the SADC Tribunal and the International Criminal Court. She was also involved in research for a recent case which has been placed before the African Commission for Human and Peoples' Rights regarding the SADC Tribunal.
Since joining Honey & Blanckenberg in 2012, Emma has worked mainly on labour law and commercial matters.
Her areas of interest in law include civil litigation, labour law, human rights law, and commercial law.
---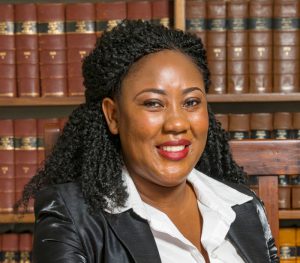 Lorraine is a Partner in the Intellectual Property Department.  She holds an LLB from University of South Africa. She commenced her legal career in 2007 and joined Honey & Blanckenberg in 2014.
Lorraine specialises in intellectual property law including trade mark portfolio management, registration of trade marks, patents, industrial designs and utility models, enforcement of intellectual property rights, including trade mark oppositions, infringement litigation and anti-counterfeiting.  She has been involved in a number of anti-counterfeiting seizures in Zimbabwe.
She sits on the Council of the Zimbabwe Institute of Trade Mark and Patent Attorneys, she is a member of the International Trade Marks Association (INTA) and is an active participant of the ARIPO Working Group on the Improvement of the ARIPO Protocols.